Layer Preschool | Endorsing learning through play
Established over 50 years ago, Layer Preschool is an Ofsted registered preschool based in the picturesque village of Layer de la Haye. We are a pack away preschool with a vast amount of toys and equipment. Our staff change the layout and set out of various toys and activities on a daily basis.
We are open to children aged 2 to 5 years from 9am to 3pm, five days a week and offer both 15 hours and 30 hours funded childcare. Committee run and situated in the Queen Elizabeth Village Hall, we are proud of our spacious facilities and fully enclosed garden. We also have access to beautiful woodland and the village recreation ground.
As a registered charity we are governed by the rules and regulations set by the Charity Commission. Layer Preschool are also members of the Early Years Alliance (formerly the Preschool Learning Alliance).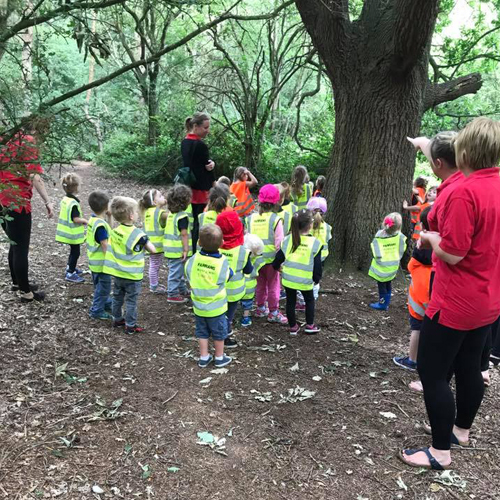 At Layer Preschool we strive to create a warm and stimulating environment where learning is fun. We engage in activities that promote and extend children's curiosity and awareness of their world.
Our primary focus is learning through play and exploration. 
Reviews
A short selection of reviews left by parents on Facebook.
Lucy Walton | Parent
My son has enjoyed every moment of attending Layer Preschool. He was welcomed by the amazing team and always arrived and left with a smile. The team are always happy to help and facilities are fantastic. I can't thank you all enough for welcoming us and we are all sad to be leaving you for big school. I honestly couldn't have found a better Preschool, thanks everyone.
Sarah Crummie | Parent
Jake has had a fantastic 2 years at Layer preschool we are very sad to leaving for big school! All the staff are amazing and so friendly I couldn't of asked for a better preschool for jake, he has learnt so much and made some great friends! Thank you xxx
Sandy Measor | Grandparent
Very experienced staff who show their dedication to their job and the children they work with. Happy staff and very happy children. Thank you for all you have done for my granddaughter. I am so glad we chose layer preschool.